Data collection
C4R is currently collecting information on SARS-CoV-2 infection, COVID-19 illness, and other pandemic-related exposures, across over 50,000 US adults.
An overview of C4R data from before, during, and after the pandemic is provided here, and the C4R Study Design Paper posted on medRxiv provides additional information: https://medrxiv.org/cgi/content/short/2021.03.19.21253986v1. 
What measures are available for C4R participants from before the COVID-19 pandemic?
The depth and breadth of pre-COVID phenotyping in C4R far exceeds information typically available for adults receiving usual healthcare.  For example, most individuals without known heart disease do not receive a cardiac MRI to examine the structure of their hearts -- but, in the C4R cohorts, we have many healthy individuals who have previously undergone tests like this. As a result, C4R will be able to address certain questions that cannot be studied via electronic medical records or case registries of COVID patients.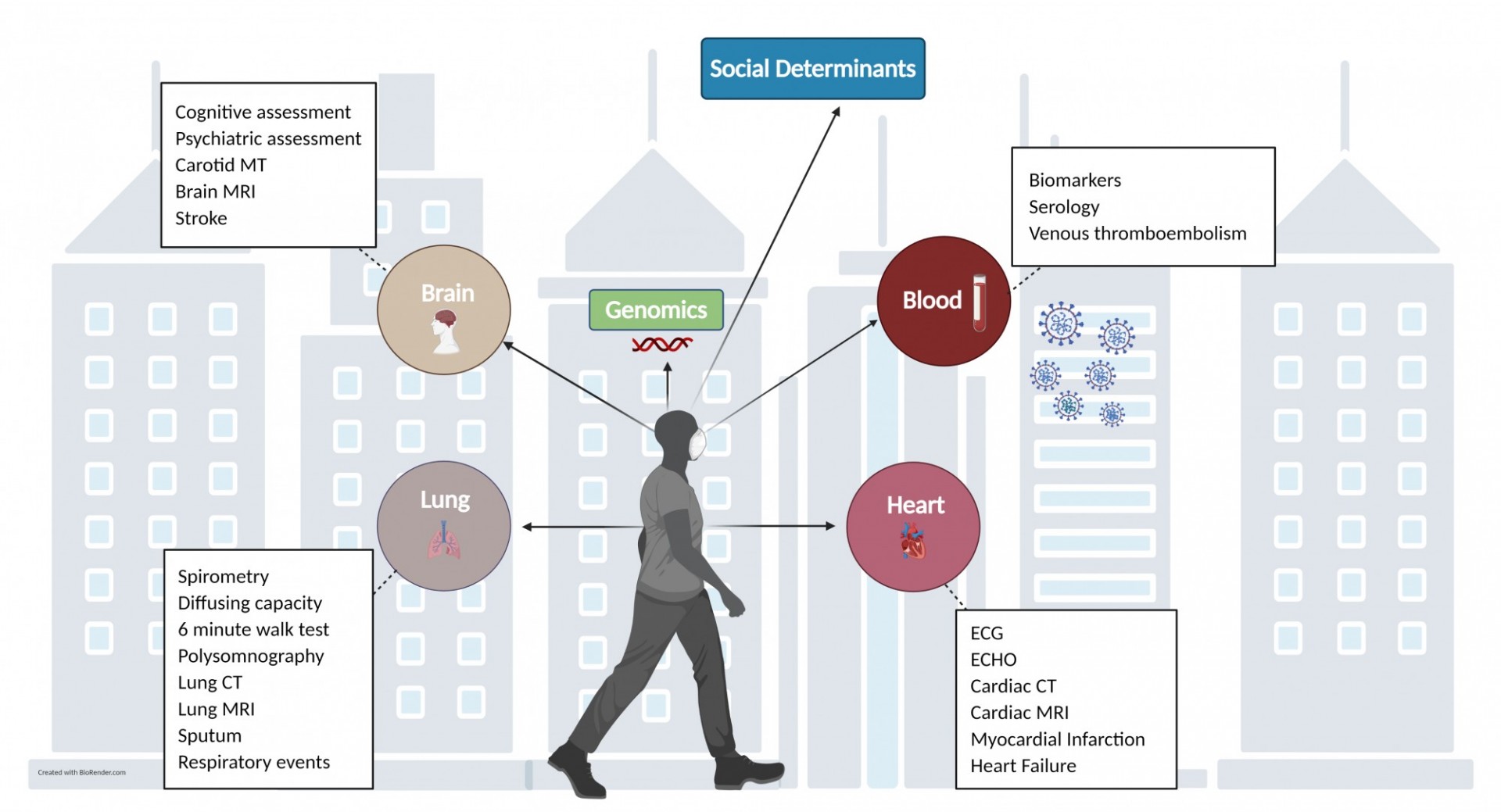 C4R is leveraging prior harmonization efforts across C4R cohorts in the TOPMed Project, the NHLBI Pooled Cohorts Study, the BP COG Study, and the CHARGE Working Groups. Harmonization of variables is ongoing and guided by research priorities. A list of core harmonized variables already available for analysis is available for download: Variable list for C4R harmonization
C4R is attempting complete ascertainment of COVID-19 via two waves of questionnaires, adjudication of health records, and a SARS-CoV-2 serosurvey. Data collection started in April 2020 and is ongoing.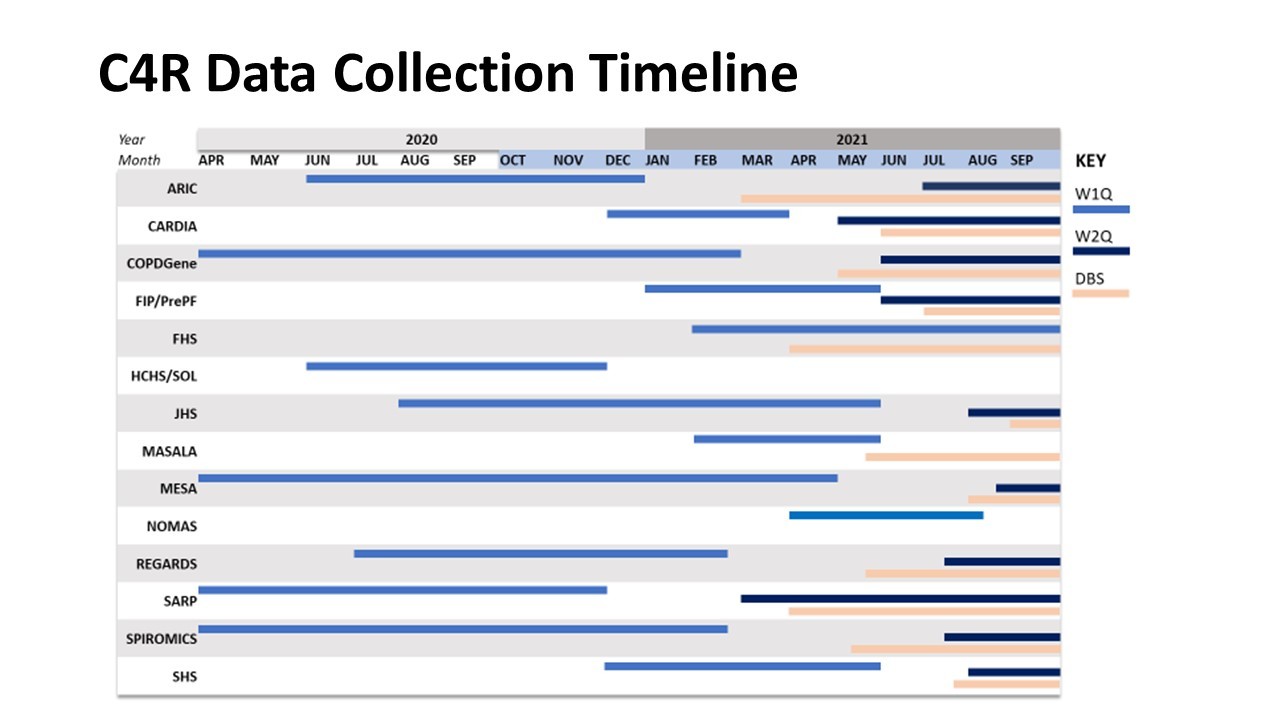 Questionnaires
Wave 1 of C4R COVID-19 questionnaires began in April 2020 and has been completed in the majority of cohorts. Questionnaires used by each cohort are available upon request. Harmonized COVID-19 outcomes available from the Wave 1 questionnaires are summarized below.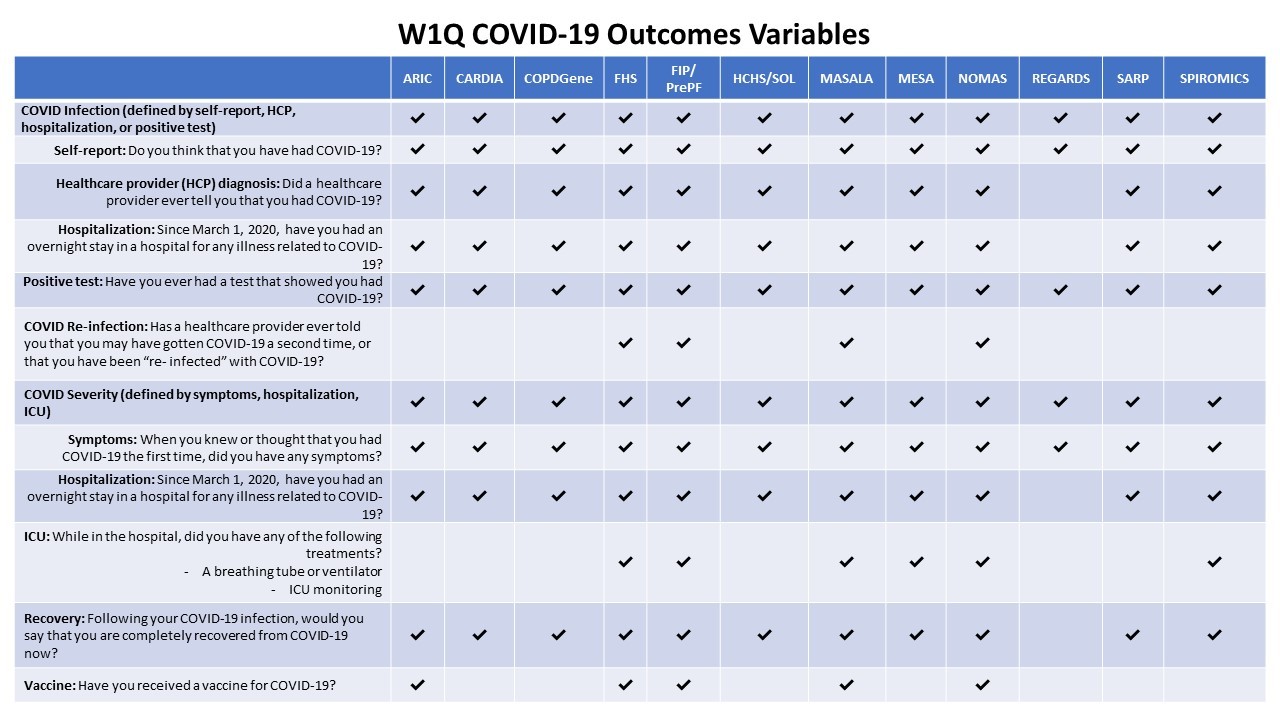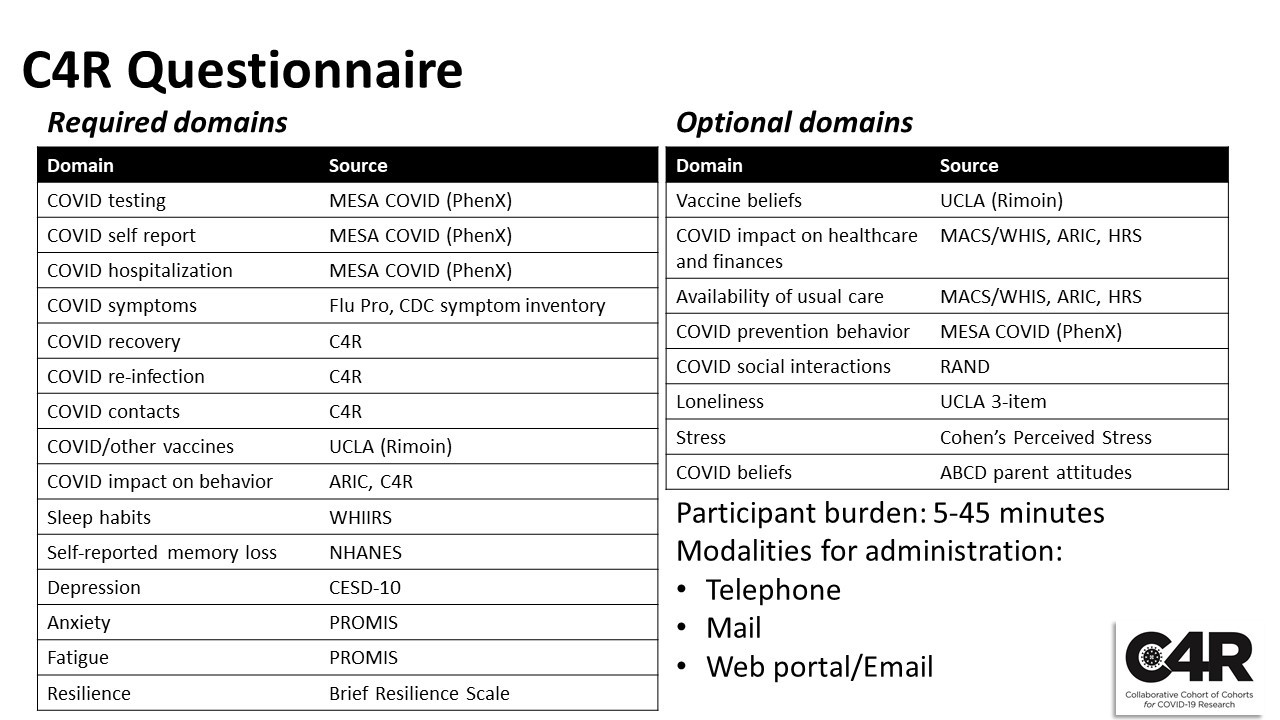 Adjudication of health care records
C4R is ascertaining COVID-related hospitalizations and deaths reported among cohort participants. Medical records are then undergoing protocolized adjudication to confirm hospitalization or death due to COVID-19 and to classify COVID-related pulmonary, cardiac, renal, hematologic, and neurologic complications. The adjudication protocol and REDCap programming may be available on request.
SARS-CoV-2 serosurvey
C4R participants are providing a small blood sample, obtained through a finger stick at home, that is analyzed for antibodies to SARS-CoV-2. This allows researchers to detect asymptomatic cases of COVID-19 as well as to assess the antibody response to COVID-19 vaccination. The serosurvey manual of procedures may be available on request.
Over the next few years, additional exams are planned for C4R participants. Many of these exams will include heart, lung, and brain imaging, as well as biomarker panels and genomic studies.